Daily News:Registering for corona vaccine online is not mandatory
The third and the largest phase of vaccination, under which beneficiaries in the 18-45 age group will be given jabs against coronavirus, will begin here on Monday.
Around 90 lakh people in this category will be eligible for the jabs. Five vaccination booths each have been set up at 77 schools for the inoculation exercise, an official said on Sunday.
The government set up vaccination centers at schools to accommodate a high number of beneficiaries, he said.
At present, jabs are being given to those aged above 45 at around 500 centers in the national capital.
Corona vaccine claims to come by September for the children.
Parents who were taking tension for their children due to coronavirus. Now a lot of good news has come for them which will give them a lot of happiness. Dr. Randeep Guleria, the director of our state's AIIMS Hospital, said that he is more than 2 years old.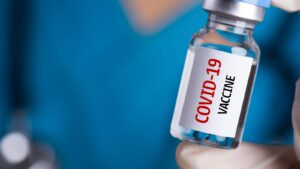 As we knew that the trial of the covid vaccine was going on for the children, so after that, a piece of good news has come. I have to say this to you until the vaccine comes, do not let the children get full at all. And as soon as the vaccine arrives, you can give your children the number to get vaccinated. Along with this, the cases of corona are also decreasing in our country of India, which is a matter of great happiness for us. All of you kept following the rules related to this virus in the same way so that our country can get rid of this virus immediately. Let us now look at the Corona cases. Let us first look at Delhi itself. Here the new cases are 89 and according to the average of 7 days are 159. Looking towards Uttar Pradesh Here the new cases are 118 and according to the average of 7 days, 220 are. Let's look towards Maharashtra Here the new cases are 6270 and according to the average of 7 days is 8847. There are a lot of corona cases in Maharashtra right now. So it is still necessary to follow the rules in Maharashtra. Now let's look at those who have been vaccinated. In all India people who vaccinated by one dose are 232744813. and who vaccinated by both doses 50569129. In India too, now the vaccination is increasing rapidly, which should also happen. I request all of you people that as soon as your number comes, you should get the vaccine immediately and also speak to other people. Now the Prime Minister of our country Shri Narendra Modi has announced to get the free vaccine for the people of the 18+ age group.