The two Bullet Train projects of China in Tibet
As we know that for the last few years there has been a dispute between India and China.
We know that China has kept the pressure on Tibet: and wants to be free from that pressure, but China is trying to surround India. It is important for you people to know: how this China is doing. China has run a bullet train in Tibet so that it is trying to show India an eye.
This train route is being run over a distance of 435 km. This route runs from Lhasa, the capital of Tibet, to Ningchi in Tibet. This is the Ningchi area of Tibet at least 50 km distance from the border of Arunachal Pradesh with India:
The centenary celebrations of the Communist Party of China on 1 July. But he has driven this train even before that.
This is China's first electric project in Tibet.
This bullet train runs at a speed of 160 km per hour and 9 stations have been built between this route.  This train will also serve as transportation along with the passenger. China's strategic and strategic tricks were hidden in running this train: China describes Arunachal as the southern part of Tibet under its propaganda. And in this area falling on the Line of Actual Control more than 3400 km, a big strategic challenge for India: From China.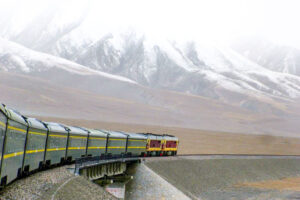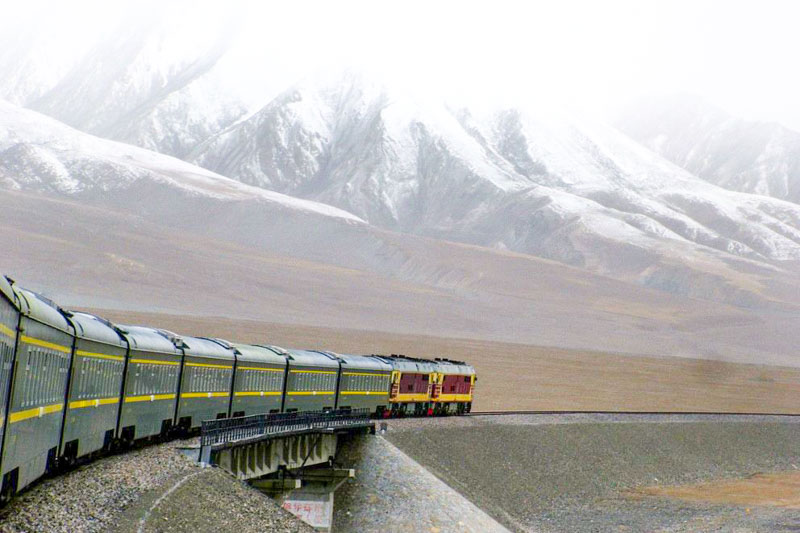 November 2020 When Chinese President Xi Jinping said to complete this train project quickly: And at the same time it was also said that this rail line will play an important role for stability on the border. China wants to show its railway capability with this, but what thoughts are going on in that mind, it will be known from the Chinese state media. The news published in Global Time would come to know that whenever there is a crisis on the India-China border. So this rail line will help China to deliver strategic goods This bullet train running between Lhasa and Ningchi can carry up to 1 crore ton goods annually.
This is China's second rail line in Tibet.
My belief is that India should also do something because of this news of China. So that China can be stopped to a great extent so that there is no dispute between the two countries.
Because due to a dispute, both the countries can suffer losses due to which the economy of both the countries will be affected. Anyway, the economy of our country has gone negative due to this epidemic, which is already a big problem for our country.