BREAKING NEWS: INS Vikrant, India's self-built aircraft carrier
Today we will talk about INS Vikrant.
Like I said, this aircraft carrier has been made by India itself. INS Vikrant's sea trials to be held very soon: At this time India is engaged in increasing its Navy force.
Our navy protects the coast of 7516 km, now Alexander of the sea is going to join with it. Navy Force calls it INS Vikrant. The word Vikrant is derived from Sanskrit which in Hindi means: courageous.
The deck on which the Defense Minister of our country Shri Rajnath Singh went today is a threat to a self-reliant India. In which the power of the indigenous: This is India's first indigenous aircraft. Seeing its techniques, Mr. Rajendra Singh ate it as a game-changer.
Completion time of INS Vikrant on final stage: Navy target is to complete it by next year. As we know, India would now come back to the world's top 5 navies: but now INS Vikrant is going to be added inside it which will give it more power. Defense Minister Rajnath Singh has to say that the way our navy is working, in the coming few years we will move from top 5 to top 3 of the world. Which is a matter of great pride for our country:
Let us now know about the power of INS Vikrant, so that you also know that it is being called a game-changer for the Indian Ocean.
So let's start :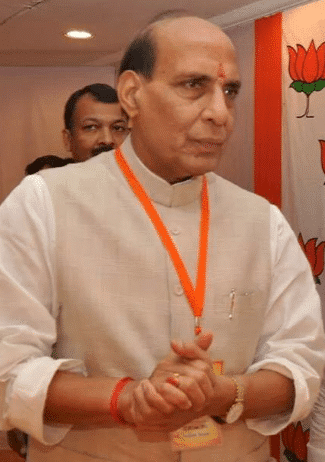 INS Vikrant is a huge aircraft. In which 1 landing stream: and 2 for take-off:
INS Vikrant weighs about 40000 metric tones
The length of INS Vikrant is 860 feet:
INS Vikrant has a depth of 84 feet
Width of INS Vikrant 302 feet:
INS Vikrant has a total area of 2.5 acres.
INS Vikrant is fitted with powerful turbines which give it a power of 1.10   lakh horsepower.
Now let's talk about its capacity :
For the flight of the fighter plane, it has a ramp of 37500 tons.
MiG-29 and other light aircraft will be placed on it, estimated: their number is 30.
Kamov or 10 Westland Sea King helicopters will be deployed in this.
The warship will carry 64 Barak missiles that are capable of surface-to-air strikes.
Long-range surface-to-air missiles will be deployed on it:
It can move in the ship by ripping the sea waves at 52 kilometers per hour.
It can run up to a distance of 15000 km at a time, that is, it is fully capable of challenging China's dominance in the Indian Ocean. INS Vikrant Navy Force will get it at a time when India and China are battling the most serious border dispute for the last 4 decades. The increasing influence of China in the Indian Ocean is a difficult problem for India as well as the whole world. China has increased its reach in the Indian Ocean many times in the last decade. That is why India also needs to be extra careful: and the strength of its navy force.
There is no doubt that the induction of INS Vikrant in the fleet will make a huge difference. Then India will have two aircraft carriers Expected: INS Vikrant will be fully operational by end of 2022 or the beginning of 2023. Its ability to reach and other features will strengthen the defense system even more. And India's interest in the maritime domain will be insecure.
With this, the Indian Navy Force was built warships. Their effort is that China and Pakistan could not do anything against India on both fronts.
Now our country India will get more strength as well as it will also be taken in the world's most powerful top 3.
Which is the butt of pride for us.