Business News: The founder & CEO of NearBuy is now a full time Youtube creator
A piece of big breaking news is coming from the business industry that famous company Nearbuy.com's CEO stepped back to his position but still, he handles many main things of that company. He didn't tell the reason for stepping back but currently, he is a full-time youtube and posts content related to startup growing tips, and sometimes he also put content related to book reviews, etc. The owner name of  NearBuy.com is Ankur Warriko so basically he is a Kashmiri pandit and he is a Hindu.
About his journey in the business industry & Startups.
Ankur Warriko is founder & Ceo of NearBuy.com and currently, he is a content creator on youtube and create videos for newbies and not only that he also sells some of his startup of course on youtube and he sells total 16000 courses till now to his students. Before becoming a content creator on Youtube warriko has a 15-year journey in the business industry. He had run many startups and also he has much successful businesses too. Before creating nearbuy.com warriko was famous for his unique startup and it was secondshaadi.com and yes you have listened to it right..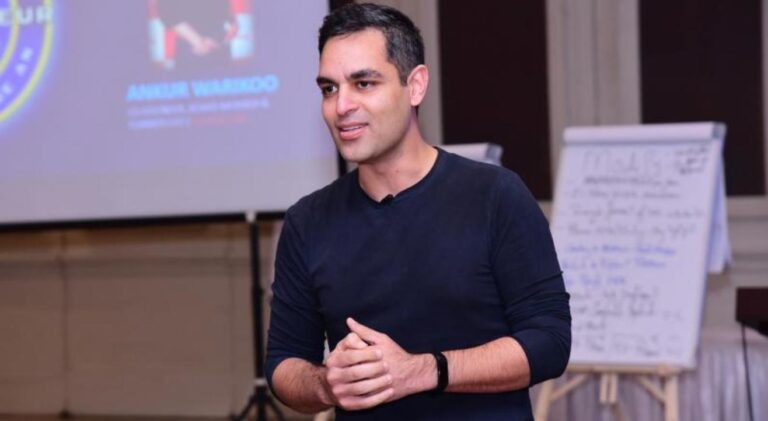 secondshaadi.com was a platform where divorced, widowed, separated couples find their partner for second marriage and it was also a funny idea for warriko but after spending some years on it warriko realized that secondshaadi.com was a booming idea because at that time shaadi.com and jeevanshaadi.com were trending but the
bad thing about that website at that time was that if you are widowed, separated, divorced then you cant find a partner on it so this idea blew warrior mind so he starts focussing on it with more efforts and serious mindsets and guess what it was totally a successful idea but later he and his partner sold that site to other company and his partner also joined other things but the warrior was not stoppable
so later he finds a company which was trying to enter in India so he gets known about this and he joined that company and he helped them a lot to make it successful and guess what? it actually became successful but later they sold their company again but warriko created the same website like that and named it nearbuy.com which was only focused on the Indian audience and it was a successful idea now nearbuy.com has 4 lakh + monthly visitors.