President of India discussed about paying Tax from his salary
As we know we have to pay tax on everything. Keeping the same pain in the front, the President of the country gave his statement.
He says that :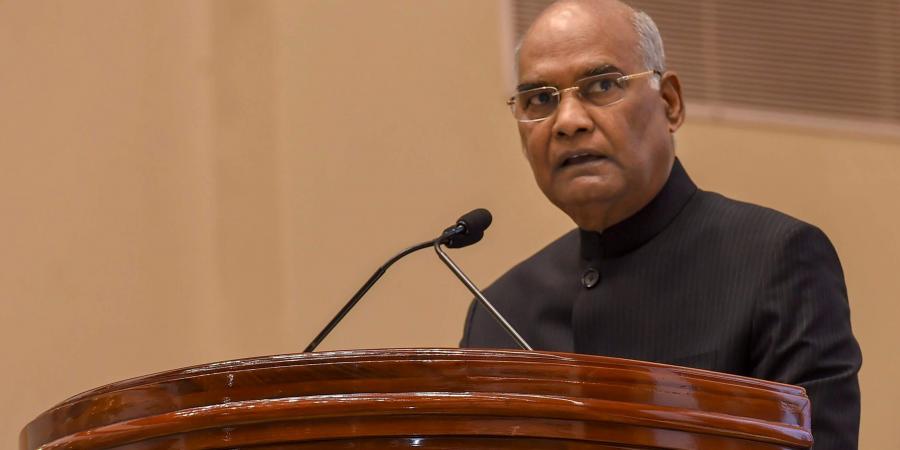 Today he discussed his salary and the tax on it. He said that whose government: Hey, who has paid tax, who pays tax, everyone knows what to say, so there is no harm in saying it. The President is the highest-paid employee of the country, so he gives tax too, we also pay tax 2.75 lakhs but despite what he gets But all the discussion on what he gets, he gets 5 lakhs, but out of that, those who pay Rs 2.75 lakhs every month, how much does he save.
What the President said: It is the pain of all of us Big left over to pay tax: Now tax step by step:
Let us now see how much tax is levied on what
People who earn 5% to 30% income tax, pay 4$ health and education cess from their earnings for free:
If someone buys petrol or diesel, then 60% money goes in Excise Rupee VAT Tax.
If you buy a car: Tax on it, GST on the car's insurance, if the vehicle is serviced, then the tax if the car runs on the road, then the road tax and toll tax.
If someone is thinking of buying a house, then GST on stamp duty, if you take a loan for the house, then GST on processing charges. If you buy a house, then a fixed charge on house tax, water tax, electricity meter up to different levels.
Leaving their car, the public thought of going somewhere, then just tax on metro, rail, bus, plane ticket. Many times more charges and taxes on flight tickets than the base fare. If you go further by cab then pay tax on that too.
GST on lentils, rice, and biscuits worth Rs.5 Save money, even if you go to save or invest, tax Pay tax on investment earnings, short term, long term capital gains tax even after withdrawal of investment money.
If the money is withdrawn from the bank or ATM after the limit, then the common man pays the service tax.
His great President said that the amount of money saved for paying taxes: our officers and others get more than that. The teachers who are sitting get the most. He was asked to mention this only for the fact that those who are taxpayers, after all, if development has to take place from them, then whose loss will be there. The loss will be ours only yours.
The public has to say that the more the tax pays, the more the party is in return for it.
There are three types of taxes, let's see
1. Direct Taxes
2. Indirect tax
3. Others Tax
Under this, there were at least 14 types of tax duty charges related to the life of the common man: According to India Rating and Research, in the last decade i.e. between 2010 and 2020, the tax burden on the common man has increased from 60% to 75%. In 2010, where the central party people used to pay 60 rupees in various ways in the revenue of 100 rupees, now the central party people have to pay 75 rupees.
This is what the public says: Not only roads are found useless, but such structures are erected in the name of government hospitals. Where the public does not get the guarantee to get safe treatment.
As a result, the data of the Sample Survey Office [NSSO] shows that.
only 1/3 of the people in India get treatment in government hospitals.
In urban areas, only 26% of people go to a government hospital for treatment.
Whereas in rural areas only 32% of people go to a government hospital for treatment.
A report of the Finance Commission tells :
The people of India have to do 73% of their health from their own pocket, the rest only 27% is taken up by government facilities.
According to the report of Lancet :
In India in 2018 my 24 lakh Indians died of diseases that were curable and could be saved. Out of which 16 lakh people died due to poor health and 8 lakh due to lack of timely treatment.
The same happened with education. Due to the high fees of private schools, many people enroll in government schools. As many people lost their jobs during the Corona period, due to which they had to face a lot of difficulties. Because of this, many people left their children's schools and started the government.
Private schools dominated in the last two decades
When the total remaining 25 crores out of them, 15 lakh children enrolled in the school So the parents of about 12 crore children took admission in 4.5 lakh private schools. People say that fewer fees have to be paid in government schools and children also get scholarships.