A fire broke out at Jay Cinema in Kolkata
As you know it is getting hot for some days.
Meanwhile, a fire broke out at Jay Cinema in Kolkata.
This fire broke out last evening and this fire was very fierce. This fire had started till the third floor of the cinema and on seeing it got poisoned on the fourth floor. 15 fire brigade vehicles were engaged to douse this fire and after 4 hours of hard work, the fire was brought under control. A security guard has been injured due to this fire.
What caused this fire is not yet known.
But the loss of lakhs of rupees is being estimated due to this fire.
There is also a terrible fire in the forests of America and Canada.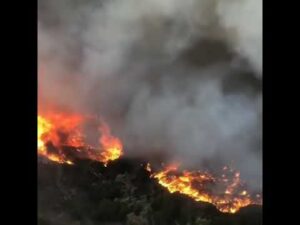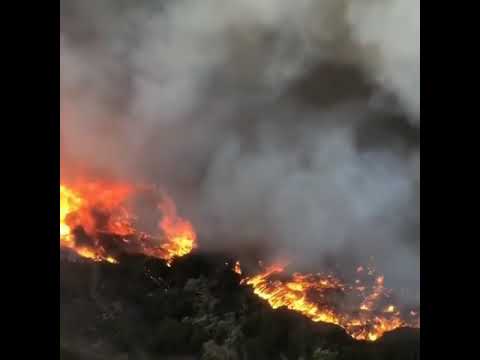 As you can see in the photo you can guess that the fire is very terrible. Due to the fire, people of both countries were forced to move to another place.
Due to the fire in Canada, the way to meet the smoke rising is not visible. which can cause accidents. Also, it is getting hot in the country of Canada. Summer temperature reached up to 50 degrees Celsius: Due to this heat, there are occasional fires in the forests of the Canadian state of British Columbia. How serious the situation is, it seems that 62 incidents of fire have been reported here for the last 24 hours only. In a city in British Columbia, the temperature has reached 50 degrees Celsius. In the last 5 days, 486 people have died due to heat.
Fire and heat is the reason: which has forced people to leave their homes.
It is being told that in the British Columbia city of Listen, 87 people are forced to leave the house.
On the other hand, the fire in America's forests is not taking its name to stop.
Here the situation is such that the forest area up to 139 km has been burnt here. It is being told that due to the fire in America, 3500 people have had to leave their homes.
Efforts are being made to put out the fire on a large scale in both the cities whether it is America or Canada.
Airplanes were also engaged with the fire brigade to douse the fire.
Hope the fire of both the cities will be brought under control soon.