OP India blog is spreading fake news against rapper Muhfaad
A piece of breaking news is coming from desi hip hop is that a famous news article op India is misleading Hindu against muhfaad for abusing Lord Krishna
Who is Muhfaad?
Muhfaad is an Indian rapper, Singer, Lyricist. The real name of muhfaad is Gaurav. He was signed with desi music factory currently he has his own records named Aelan Records.Muhfaad is also known as an underrated artist because he didn't get enough views on his songs. He had a nice friendship with Rapper Raftaar but a few months ago he launched a diss track against him without any reasons just for some views, creating a diss track raftaar helped him a lot for gaining views but later he again start losing his reach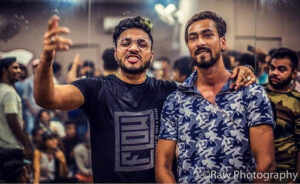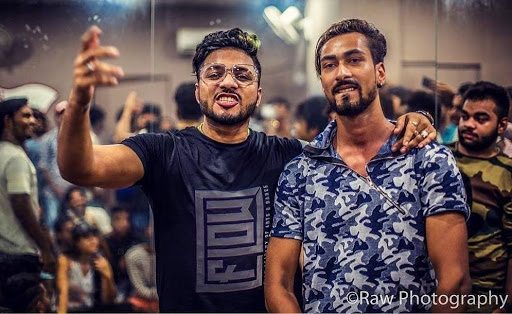 Why OP India created fake articles against him?
This is not the first time when Op India is getting into controversies. Many anti-Hindu peoples or atheist people troll this page because Op India always promote Hinduism directly & Before this controversy Rapper MC Kode also abused Hindu Dharma but later instead of apologizing he created a fake suicide not on Instagram just to take sympathy by which many brainwashed teenager started supporting him however MC Kode is arrested now but after that Rapper, Muhfaad has a beef with a rapper named KR$NA which is pronounced as Krishna so after a long gape Muhfaad dropped a New Subliminal Distract against Krisna in which he has used cuss words against rapper Krsna, not to Lord Krishna. Op India writers maybe don't know that Muhammad was not disrespecting Lord Krishna he was actually taking shots at his opponent's KRSNA but they posted that news without doing any fact check.
Why this is a Big Issue?
Op India is one of the biggest news blogs and it has 8 million monthly visitors which is the kinda big audience and the news is misleading for Hindus and it also spread hate against each other and some of the toxic hip hop meme pages also start creating fake campaigns against Op India, however, this cannot give a single effect on that page because Op India is a News platform and anyone can go and submit his news on that page and maybe someone has sent wrong details to op India even Muhfaad was also taking shots at Krishna in his song so maybe the workers are not hip hop listeners and they don't know about Krsna so they also approved that news
What we can do?
Instead of wasting time in creating memes or just sharing stories against OP India, you can spam messages on their E-mail or any other social media handles and you can write a full context of the Muhfaad song in your message or you can tell them shortly that he was taking shots on Rapper KR$NA, not on Lord Krishna.