Sourav Joshi is now Indias No.1 Vlogger with 5.89 Million subscribers
Sourav Joshi Vlogs is an Indian YouTuber, Vlogger, and artist. He is famous for his daily routine vlogs videos on YouTube. Sourav is active on YouTube since 2015 when he started his first YouTube channel which is Sourav Joshi Arts. On this channel, he uses it to upload his drawing videos. Sourav Joshi is an animal lover and kind-hearted man. He has a total of 2 YouTube channels on which he is working currently. He belongs to the small village of Dehradun, Uttarakhand. The name of his father is not known to us but his mother's name is Hema Joshi, whom you can easily watch in his daily routine Vlogs Video.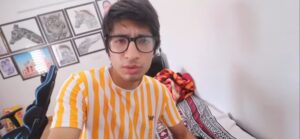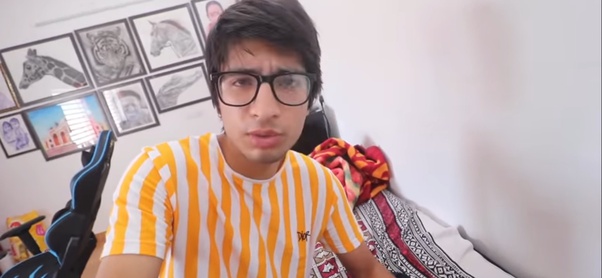 Sourav Joshi was born on 08 September 1999 in a middle-class Joshi Family in a small Village in Dehradun, Uttarakhand, India. He was born and grew up in his hometown. He completed his schooling at a convent school in his hometown. Sourav was a very talented and hard-working student since his childhood. From the beginning of his childhood, he is very passionate about Sketching and Drawing. He used to draw many things in the off-time. When Sourav realized that he has a skill of painting and drawing then he decided to make his career in the drawing field. For higher studies, he shifted to the city area and studied ahead to polish his drawing skill.
When his family was living in the village of Dehradun, Uttarakhand, there was not a good job for his father. To get a good job, his father along with his family shifted to Haryana, Punjab. But, unfortunately, he did not get any good job here also. These all things make Sourav Joshi sad and he always tries to help his family financially. One day Sourav Joshi decided to do hard work and make his family financially stable soon.
Sourav has started his career as a drawing artist. He used to draw pictures in workshops and for some companies. One day his younger brother, Sahil Joshi suggested he shoot one of the excellent drawing videos and upload it on YouTube. He said people will definitely love your sketching. Then Sourav agreed with his brother's advice and shot a video and uploaded it on YouTube. He made his 1st YouTube channel named Sourav Joshi Arts on 05 September 2015 where he uploads his drawing video. Once he created his YouTube channel he uploads videos continuously.
Sourav Joshi was very active on his YouTube channel but he did not get so much response. But he never gets disappointed, he did hard work, and finally, the day came when he's one of his drawing videos came into trending and millions of viewers watched that particular video and made love for that. After that his bad days turns into bright day. After getting a video viral, he never turned back and worked very hard. People started loving his videos and day by day his channel was growing. Nowadays, there are about 1.66 Million [June 2021] subscribers on that particular Channel.
When people started demanding his videos and taking an interest to know about his lifestyle. Sourav Joshi made his second YouTube Channel named Sourav Joshi Vlogs on 19 Feb. 2019 where he uploads his daily routine Vlogs Videos..
When he started his vlog channel he was not so much focused on this channel. But last year in 2020 when whole the country was packed under his home and there was lockdown in the whole country then Sourav Joshi decided that he will upload 365 vlogs in 365 days. And you know surprisingly he did that he upload a total of 365 Vlogs in 365 days and with this achievement he made a record of uploading 365 vlogs in 365 days.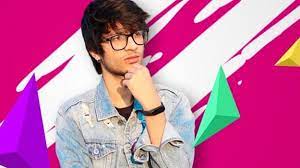 If you are a regular viewer of Sourav Joshi Vlogs then definitely you are familiar with his family members. His family consists of his father, mother [Hema Joshi], a Younger brother named Sahil Joshi, and a lovely Pet named Oreo. Apart from these all, There is a little boy who is living with his family as a family member named Piyush Joshi. Piyush Joshi is his Cousin's brother who lives with the Sourav Joshi. But the parents of Piyush Joshi live in the village of Dehradun, Uttarakhand where Sourav and his family were living a few years ago.
There is no information available on the internet about his affairs or relationship. If you know more details about his relationship then comment in the comment box. The matter will be mentioned in the post within few hours.