What are the reasons of trending boycott Kareena on twitter?
Amid the crises that India is grappling with, the country chose to target a top Hindi film actor for reportedly demanding a 'fat fee'. The celebrity in question is Kareena Kapoor Khan, who has found herself in the eye of a storm even in the past. Social networking platform Twitter was abuzz with calls to boycott Khan, who has reportedly asked for Rs 12 crore to play the lead character in Alaukik Desai's Sita: The Incarnation.
Twitterati went as far as passing a value judgment, saying that she's "not the right choice as Taimur's mother cannot be Sita." Others blamed her for hurting religious sentiments, just like how her husband and actor Saif Ali Khan had supposedly done in Tandav.
This isn't the first time that a female actor has been targeted for demanding a fair paycheck. The gender wage gap in Bollywood has been discussed several times in the past, but hardly any progress has been made so far. Prominent actors like Taapsee Pannu, Kangana Ranaut, Anushka Sharma, and even actors such as Divya Spandana, Parvathy, and Rima working in the South Indian film industries have raised their voices against this pressing issue. If a male actor gets Rs 100 crore for his appearance in a film, he is applauded; if the same happens with a woman, she is judged and called 'pricey'.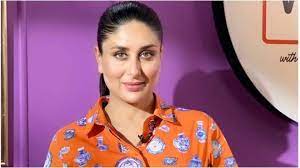 There's more — not only do female actors get a fraction of what their male co-stars receive; the situation doesn't change even if the female actor carries the film on her shoulders.
Actor-producer Anushka Sharma, who has starred in superhits like PK and Sultan, had earlier shared in an interview, "Even if there's an actor who probably has the same stature as me…he would still be paid more money than me because he's a guy… It's just there. It's ingrained."
Unfortunately, the issue at hand is steeped in patriarchy and the age-old conditioning that believes women are inferior to men. A male actor is glorified and put on a pedestal, while an equally if not more competent female actor is often 'sexualized' and relegated to the sidelines. Almost always, the female actor is not viewed at par with the 'hero'.
Only one in 10 Bollywood directors are women, reveals a 2017 report released by the Geena Davis Institute. The report also states that the screen time for females was a mere 31.5% as against the 68% received by male actors.
This goes on to show that for generations, female characters in Bollywood have been represented through the 'male gaze, which has perpetuated stereotypes and strong gender biases.
Most mainstream Hindi films bank on the popularity of the male actor to send the cash registers ringing; female actors who are seen breaking into a 'song and dance' sequence are routinely objectified. If she is fortunate enough, she might have a few dialogues too! This phenomenon is mainstreamed despite several female actors driving and delivering box-office hits.
In the case of women-centric films, the budgets tend to be much lower, because producers already assume that the film won't do well. Even successful films like Dangal and Pink that had women take on the mantle, were marketed in the name of an Amitabh Bachchan or Aamir Khan.
How will this gender parity end?
It will only end when female actors are considered irreplaceable in films. Men get all the meaty roles, while women run the risk of losing their part if they negotiate too much. Unfortunately, this creates a vicious cycle where low wages become acceptable, and then the norm.
Unlike men, female actors who are married or in their late 30s or 40s are written off. Even if they do not disappear, the characters that they get are that of 'elderly mothers' or 'grandmothers'. On the other hand, their 40-something male counterparts romance women half their age!
Last but not the least, women need to be more represented in the film industry and negotiate to create their space without fear. Although winds of change have slowly begun to blow, it will take a long time to change women's perception in the audience's mind. Until that happens, gender pay parity in Bollywood will remain a distant dream.